I make stuff look pretty...
I find a lot of enjoyment in my work. I've been designing websites for a NYSE company for just over 9 years and I'm always happiest when I'm producing new work. I also do occasional design work and photography outside of my normal employer. This site is a selection of work from my portfolio and perhaps an occasional thought.
Recent Design work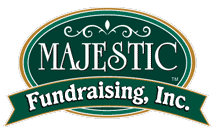 I recently completed some work for Majestic Fundraising, Inc. They needed a completely new website that could feature the various products they offer. I also did photographic work for the site. See the completed project.
View the design gallery for examples of other websites I have worked on.
Photographic work
I don't shoot a lot, but I do enjoy taking photos. I've done some events and shot portraits for a few families. I've even done a wedding or two. Check out my portfolio for samples of my current work.